Navigation: Email > Send New Email
To print an email from within our software, follow the steps below:
Step 1: First, to find out how to send an email, read our help article.
Step 2: Once you are in the email builder where you can write and design your email, click the 'Print' icon.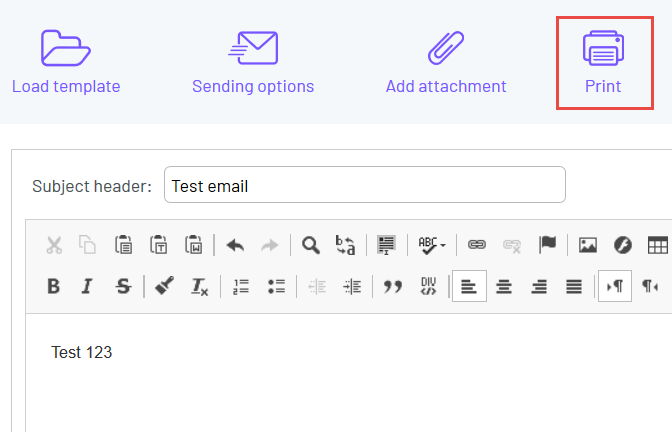 Step 3: A pop-up will then appear displaying the generic printing options you are familiar with. Once you have settled on your printing options, click 'Print'.
Once you have followed the above steps your document will have successfully printed.