Navigation: Email > Email Templates
To edit an email template, follow the steps listed below:
Step 1: Go to the navigation bar found at the top of the screen and hover over 'Email'. Then, click on 'Email Templates'.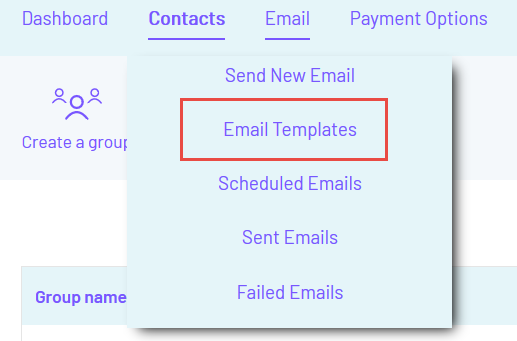 Step 2: Once you are in the 'Email Templates' page, find the email you want to amend and click 'Edit'. This can be found next to the email template's name on the right-hand side of the page.
Step 3: Once you have clicked 'Edit', a text box will appear displaying the current email template. Simply, change what you would like inside here until you are happy with it.
Step 4: Next, when you are happy with the email template, click 'Save'. This can be found above 'Template name'.

Step 5: Finally, click on 'Save and Finish'
If you have followed these steps correctly, you will have successfully edited your email template.