Navigation: Email > Email Templates
To create a sequence of emails to send to your contact(s), follow the steps below:
Step 1: Hover over 'Email' and click on 'Email Templates'.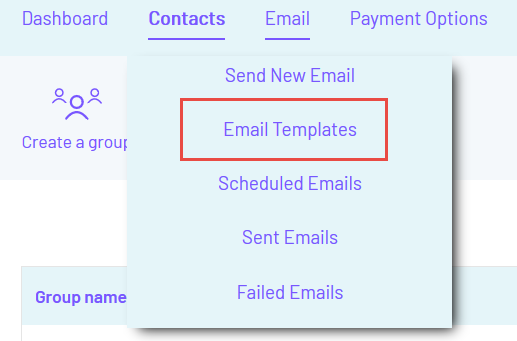 Step 2: Click the 'Create new email template' icon which can be located in the top left-hand corner.
Step 3: Here, you will be able to create a new email template. Once you have created the template, look in the bottom left-hand corner of the screen below the email body text box and you will see a question asking, 'Create a sequence of emails to be sent?' – you will want to click 'Yes'.
Step 4: Once you click 'Yes' the screen will refresh (whilst retaining your original template) and will present you with the option to write another email.
Here, you are asked to decide the sending date of the email – you are given two options: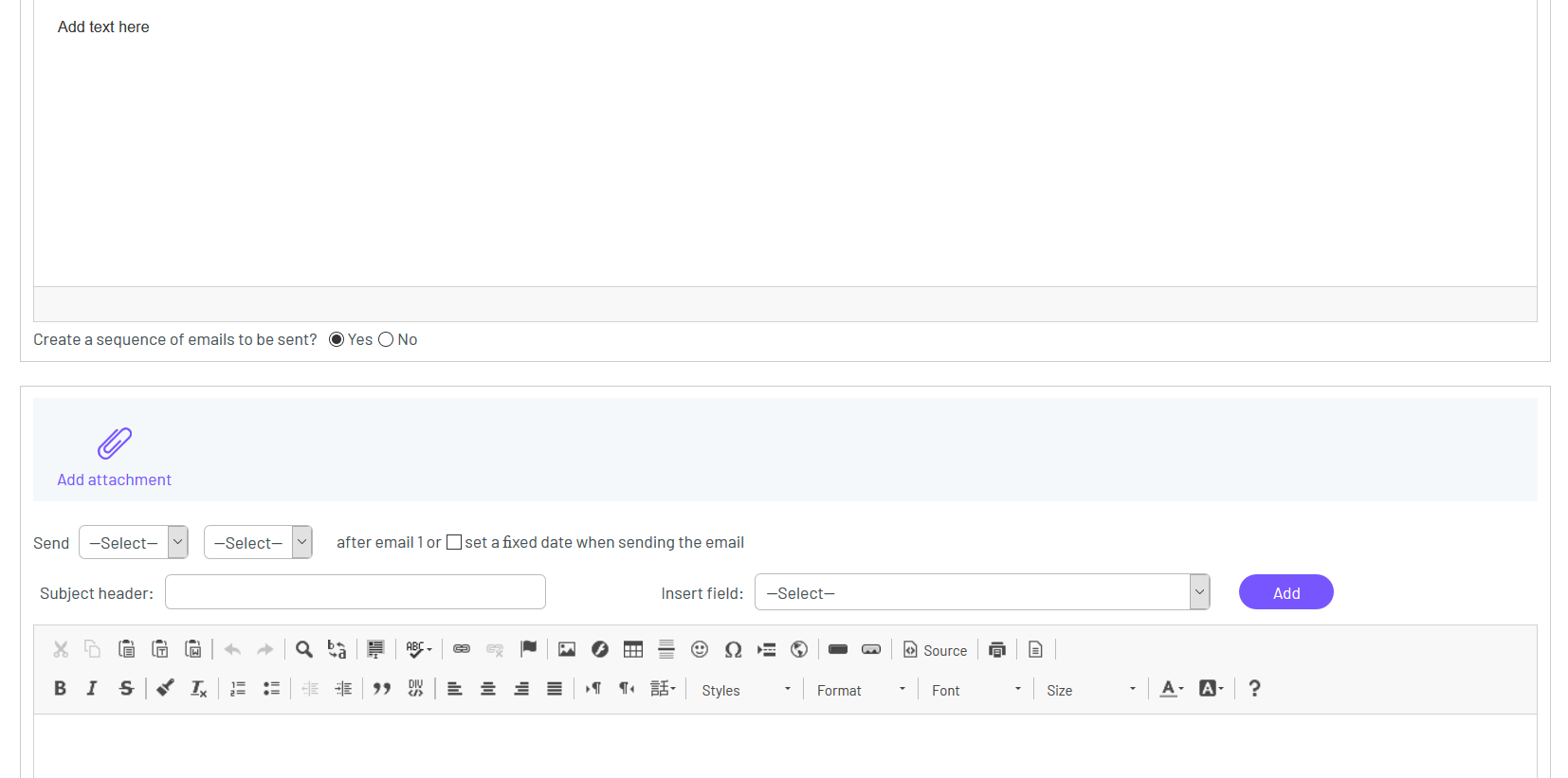 Option 1: The sequenced email(s) can be sent up to 15 days, weeks or months later than the original email.
Option 2: The sequenced email(s) can be sent on a fixed date.
You can select either of these options above the email toolbar of the emails following the original.
Step 5: Depending on how long your sequence is, you may wish to add more emails. To do this, click 'Add Additional Email to The Sequence' – each time you click this, another email template will be added.
Step 6: When are you are happy with the emails you have created and how they will be sequenced click 'Save'.
Once you have followed the above steps you will have successfully created your email sequence.